We are excited to announce Abbey S. Widick is the firm's newest attorney.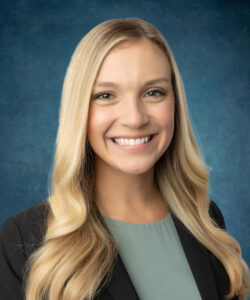 Abbey Widick focuses her practice on education and labor and employment law. Abbey's interest in the rapidly changing nature of public education was piqued during her first two years interning with Mickes O'Toole. Abbey assists school districts through complex challenges associated with Title IX compliance, student and staff First Amendment rights, student discipline and teacher termination hearings, and Individualized Education Plan meetings.
Abbey's passion for education law was ignited while volunteering at Fortress Youth Development Center, an after-school program dedicated to helping elementary school children strengthen their academic and social-emotional skills. After mentoring and tutoring the same group of students for four years, she received Fortress's Volunteer of the Year Award. This passion for education was strengthened when Abbey served as Student Body President at Texas Christian University and then as the President of the Graduate and Professional Council at Washington University in St. Louis.