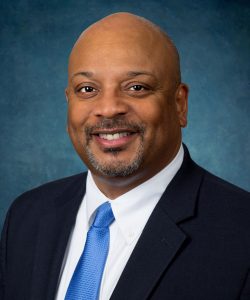 Congratulations to Vince Reese, Managing Partner of Mickes O'Toole, LLC., on being honored with the Dr. R. Jerome Williams, Sr. Leadership Award for Excellence in Diversity and Inclusion. Vince will be honored at the 9th Annual Royal Vagabonds, Inc. & Royal Vagabonds Foundation, Inc. Leadership Awards Luncheon on February 22nd.
Vince focuses his practice on labor, employment, and education law, in addition to commercial litigation. Vince has successfully litigated employment discrimination claims based on race, sex, age, disability, religion, national origin, and pregnancy in Missouri and Illinois State Courts as well as many federal district courts around the country.
He has extensive experience in representing his clients' interests with respect to investigations conducted by the U.S. Equal Employment Opportunity Commission; the U.S. Department of Labor; the U.S. Department of Education, Office of Civil Rights; the Missouri Commission on Human Rights; and numerous other government agencies.