We are proud to welcome Anahi Casas Perez and Jackson Wendling as 2023 Summer Associates.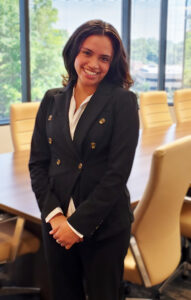 Anahi received her B.A. in Music with an Emphasis in Voice from Pepperdine University. Anahi is currently enrolled at Saint Louis University School of Law and is set to graduate with her law degree in the spring of 2025. Anahi has been involved in a variety of activities and groups at the law school, including the Women's Law Student Association, and the Hispanic and Latino Law Students Association. Anahi is currently the Vice President for the Hispanic and Latino Law Students Association and is a staff editor for the ABA Journal of Labor & Employment Law at Saint Louis University. Anahi has a passion for Labor and Employment law, and as a former substitute teacher, has a dedication and fascination with Education law.
In her free time, Anahi loves to hike, nerd out about operas, try as many variations of gooey butter cake as possible, and relax with her family and friends.
---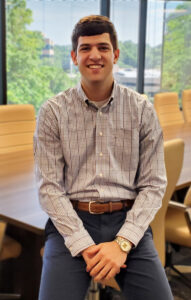 Jackson received his B.A. from the University of Nebraska where he majored in Finance and was a contributing member of the men's varsity golf team. Currently Jackson is enrolled at St. Louis University School of Law and will graduate with his law degree in 2025. Prior to law school, Jackson worked as a Real Estate Mergers and Acquisitions Analyst at Heartland Dental for 3 years.
In his free time, Jackson enjoys spending time outdoors and attending professional sporting events.