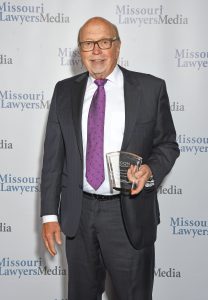 We are excited to congratulate Thomas A. Mickes, Founding Partner of Mickes O'Toole, on being named a 2019 Recipient of the Missouri Lawyers Media ICON Award.
The ICON Awards recognize distinguished leaders in law, age 60 and older, for their notable, sustained success and strong leadership within and outside the field of law.
Tom has practiced law for 40 years, and in that time, he has become one of the leading education law attorneys in the United States. Over an impressive career, he has represented public school districts, private schools, colleges and universities in a variety of school-related legal matters. This would include, representing school districts in employment law litigation, civil rights and constitutional claims. A founder of the Missouri Council of School Attorneys, Tom served as its President for two terms.
Tom will receive the ICON Award at a luncheon May 31, 2019 at the Missouri Athletic Club in downtown St. Louis.