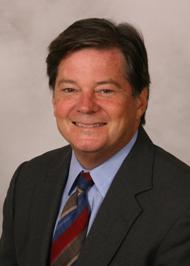 St. Louis Small Business Monty named Thomas L. Benson, III of Mickes Goldman O'Toole, LLC as one of the "Best M&A Providers."
We congratulate Tom on this well-deserved honor recognizing his legal expertise and invaluable experience. He is an asset to the firm and to his many satisfied clients.
He is truly one of St. Louis' best!
Benson is part of Mickes Goldman O'Toole Business and Corporate Group, which offers services in multiple areas including, but not limited to, mergers/acquisitions, real estate, employment law, estate planning and business litigation. Mickes Goldman O'Toole highly respected and recognized Education Practice Group serves the legal needs of public school districts, special education and higher education institutions, and private schools. Benson and Mickes Goldman O'Toole team of professionals value the trust placed in us by our clients and welcome the opportunity to serve your needs.