We are excited to announce David W. Morin is the firm's newest attorney.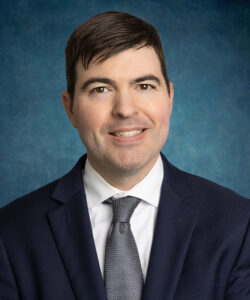 David Morin practices in the areas of education law and labor and employment law. David's practice includes defending clients against charges of discrimination filed with the U.S. Equal Employment Opportunity Commission and the Missouri Commission on Human Rights. He has represented clients in state and federal courts in matters alleging violations of Title VII, the Missouri Human Rights Act, the Americans with Disabilities Act, the Fair Labor Standards Act, the Age Discrimination in Employment Act, and the Family and Medical Leave Act. David also has experience representing clients in cases involving non-compete and non-solicitation agreements.
David's practice also includes commercial and civil litigation. David has experience in all phases of litigation, including investigation, discovery, drafting and arguing motions, alternative dispute resolution, and preparing cases for trial.