Heather Igoe practices in the areas of education law, labor and employment law, and litigation. Heather has significant experience defending and evaluating cases on behalf of school districts, local governmental entities, and businesses. She also provides general counsel advice to school districts on a variety of topics including employee misconduct, student discipline, employment discrimination and employee leave and benefits.
Heather has extensive litigation experience representing school districts and private companies in several areas of law including employment, personal injury and premises liability. She focuses her practice on assisting school districts and private employers across these practice areas. She has experience in all phases of litigation, including fact gathering, case analysis, taking and defending depositions, preparing and arguing motions, alternative dispute resolution, trial preparation and trial. Heather also has experience handling matters in appellate court and has been successful in securing rulings in favor of her clients on appeal.
Heather's practice also includes defending her clients against charges of discrimination filed with the U.S. Equal Employment Opportunity Commission, the Missouri Commission on Human Rights, and the Illinois Department of Human Rights. She has also represented clients in investigations conducted by the U.S. Department of Education, Office of Civil Rights.
College of Saint Benedict, B.A., 2012
University of Illinois – School of Law, J.D., 2015
Illinois
Missouri
US District Court for the Southern District of Illinois
Professional Affiliations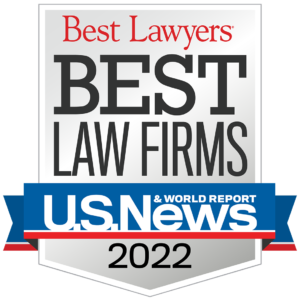 Reese Named to 2022 POWER List of Missouri Employment Law Attorneys
We're proud to announce that Vince Reese, the firm's Managing Partner, was named to the 2022 POWER List of ...
Mickes O'Toole Welcomes Brian Ahle as 2022 Summer Associate
We are proud to welcome Brian Ahle as 2022 Summer Associate. Brian received his B.A. from McKendree University ...
50th Anniversary of Title IX: Department of Education Released Proposed Changes
On June 23, 2022, the 50th anniversary of Title IX, the Department of Education released proposed changes to the ...
2022 New Superintendent Boot Camp Date Announced
The date for the 2022 New Superintendent Boot Camp have been set. This years Boot Camp will be on September 13, ...
Our team of professionals welcomes the opportunity to serve your needs.