Joshua E. Douglass practices extensively in all education law sectors, including special education, employment, contracting, and civil rights. Josh employs his previous positions as a leader of federal civil rights investigations in schools, in-house counsel at a large urban school district, and as a hearing officer in special education due process hearings to assist his clients find creative solutions to their legal needs.
Prior to joining Mickes O'Toole, Josh served as one of twelve chief attorneys nationally at the U.S. Department of Education, Office for Civil Rights and supervised the civil rights compliance in seven states, including Missouri and Kansas. Josh led the office's investigative and legal staff in the investigation and resolution of thousands of civil rights complaints arising from issues such as race or sex harassment, student discipline, special education, Title IX athletics, among many others. Josh's work included reviewing school policies and providing training to assist public school districts and post-secondary institutions with their compliance with federal civil rights laws.
Prior to federal service, Josh led the legal department at the Kansas City Missouri Public Schools. At the district, Josh worked with the special education director to improve the delivery of special education services and ensuring compliance, resulting in far fewer parent disputes. Josh also defended the district in dozens of internal grievances, developed and implemented the district's discrimination and harassment policy and investigations, and refined the district's contracting protocol, all during a period of accreditation turmoil. Josh also managed and successfully defended litigation arising from the district's sale of surplus school buildings.
In addition to assisting educators with resolving the daily issues so frequent in education, Josh's practice includes substantial litigation on his client's behalf, including special education due process, Constitutional law, personal injury, and governmental regulatory actions. Drawing on his experience overseeing thousands of civil rights investigations, Josh also investigates Title IX complaints and serves as a decision-maker.
University of Missouri at Columbia, B.A.
University of Missouri at Columbia, J.D.
Missouri
Kansas
United States Court of Appeals, 8th Circuit
United States District Court, Eastern District of Missouri
United States District Court, Western District of Missouri
Professional Affiliations
Council of School Attorneys, National School Board Association, American Bar Association
Education Law Committee, Missouri Bar
Bar Association of Metropolitan St. Louis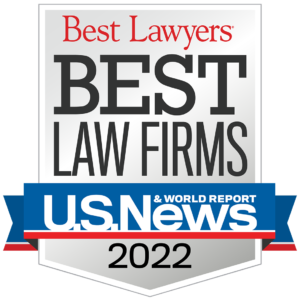 Mickes O'Toole Attorneys Speaking at 2023 MASA & MOSPRA Spring Conference
Four Mickes O'Toole attorneys will be presenting at the 2023 MASA & MOSPRA Spring Conference. The conference ...
45th Annual MO-CASE Special Education Conference
Mickes O'Toole was proud to sponsor the 45th Annual MO-CASE Special Education Administrator's Conference. Josh ...
Josh Douglass Shares Insights Regarding OCR Complaints Resolved Outpace Number of Complaints Received for 3rd Consecutive Year
In an interview by Special Ed Connection, Mickes O'Toole attorney, Josh Douglass, shares his insights regarding ...
Public-Duty Doctrine: Negligence Case Against Teacher Dismissed
By: Brittany Newell and Josh Douglass An uncomfortable truth is that no parent can be with their child every ...
Our team of professionals welcomes the opportunity to serve your needs.