Written By: Josh Douglass
According to the annual report recently released by the U.S. Equal Employment Opportunity Commission (EEOC), over 50% of all charges filed with the agency in FY 2018 allege unlawful retaliation, continuing the trend of increasing complaints of retaliation over the last several years. Overall, the EEOC received 76,418 charges during the year. Notably, complaints of sexual harassment increased by almost 14%, resulting in $56.6 million paid out by employers to resolve these complaints. The acting chairperson of the EEOC, Victoria A. Lipnic, attributes the #MeToo movement with making a significant impact in the number of sexual harassment and retaliation charges received by the agency.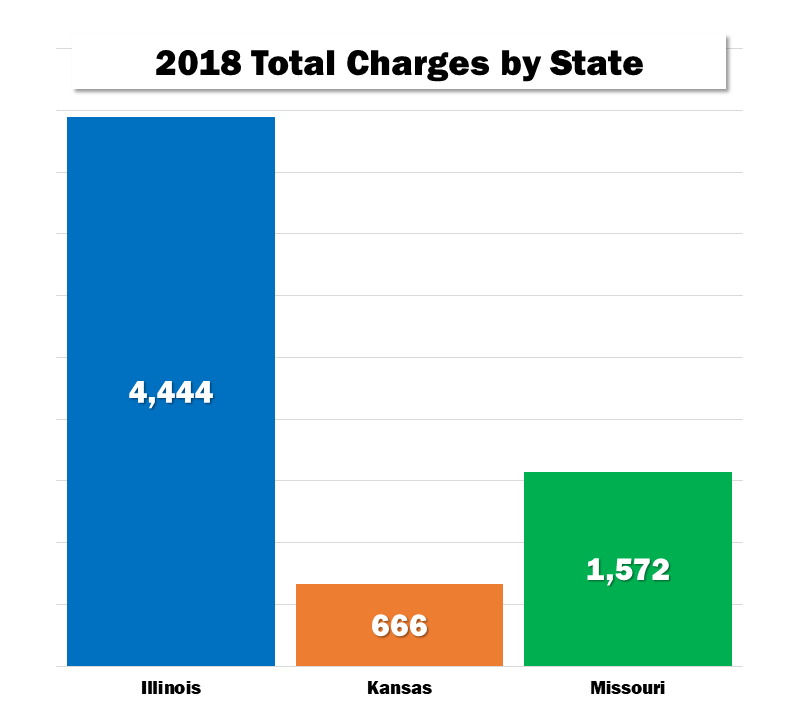 Missouri, Illinois and Kansas were among the states with the highest concentration of retaliation claims. Kansas led the country as the state with the highest percentage of complaints alleging retaliation. Of the 666 complaints received from Kansas, 68.8% alleged retaliation. Missouri fared only slightly better, coming in with the third highest percentage of retaliation complaints (64.8% of 1,572 complaints). However, Illinois received the second highest number of retaliation complaints overall at 2.551. Kansas and Missouri were also among the states with the highest percentage of sexual harassment complaints, ranking fourth and tenth respectively.
The U.S. Department of Education, Office for Civil Rights (OCR) also investigates allegations of discrimination and harassment in educational institutions. According to OCR's online database of pending complaints (last updated March 29, 2019), the agency currently has 1,142 complaints alleging retaliation. Of the 171 pending OCR complaints in Missouri, 29 complaints allege retaliation. 17 of the 96 pending Kansas complaints and 11 of 73 pending Illinois complaints allege retaliation.
The EEOC report and OCR statistics highlight the frequency of retaliation complaints. Adverse employment or student actions must be well-founded where an individual engaged in a protected activity by complaining of discrimination or participated in a discrimination investigation, even informally. Mickes O'Toole, LLC. strongly recommends schools and other employers have clear expectations for students and employees and provide annual training to staff. A proactive approach to creating and maintaining a school and work environment free of discrimination and harassment, including an immediate and robust investigation of discrimination complaints, is the first line of defense for subsequent allegations of retaliation.