As of August 2020, new regulations and new policies regarding sexual harassment under Title IX went into effect. In particular, school districts are obligated to provide specialized training for any employee who plays a role in the grievance process, whether the individual serves as the Title IX Coordinator, Investigator, Facilitator or Decision-Maker (for the initial determination and on appeal).
As part of our Title IX Training Series, Mickes O'Toole is proud to offer different training modules for these individual roles. Explained in more detail below, our training sessions keep your district in compliance under Title IX and offer cost-effective and practical professional development opportunities for your staff.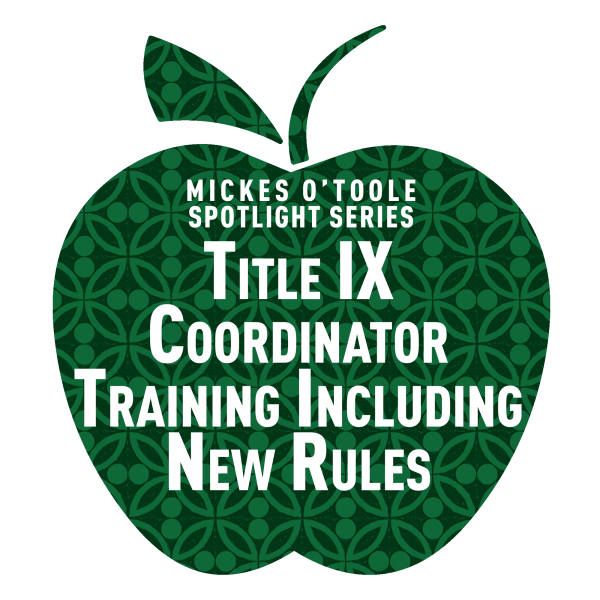 Title IX Coordinator Training
4 Hours / $250 Per Attendee

Training and guidance on how to monitor compliance, implement policies, evaluate complaints, conduct investigations, enforce disciplinary actions, and maintain proper documentation.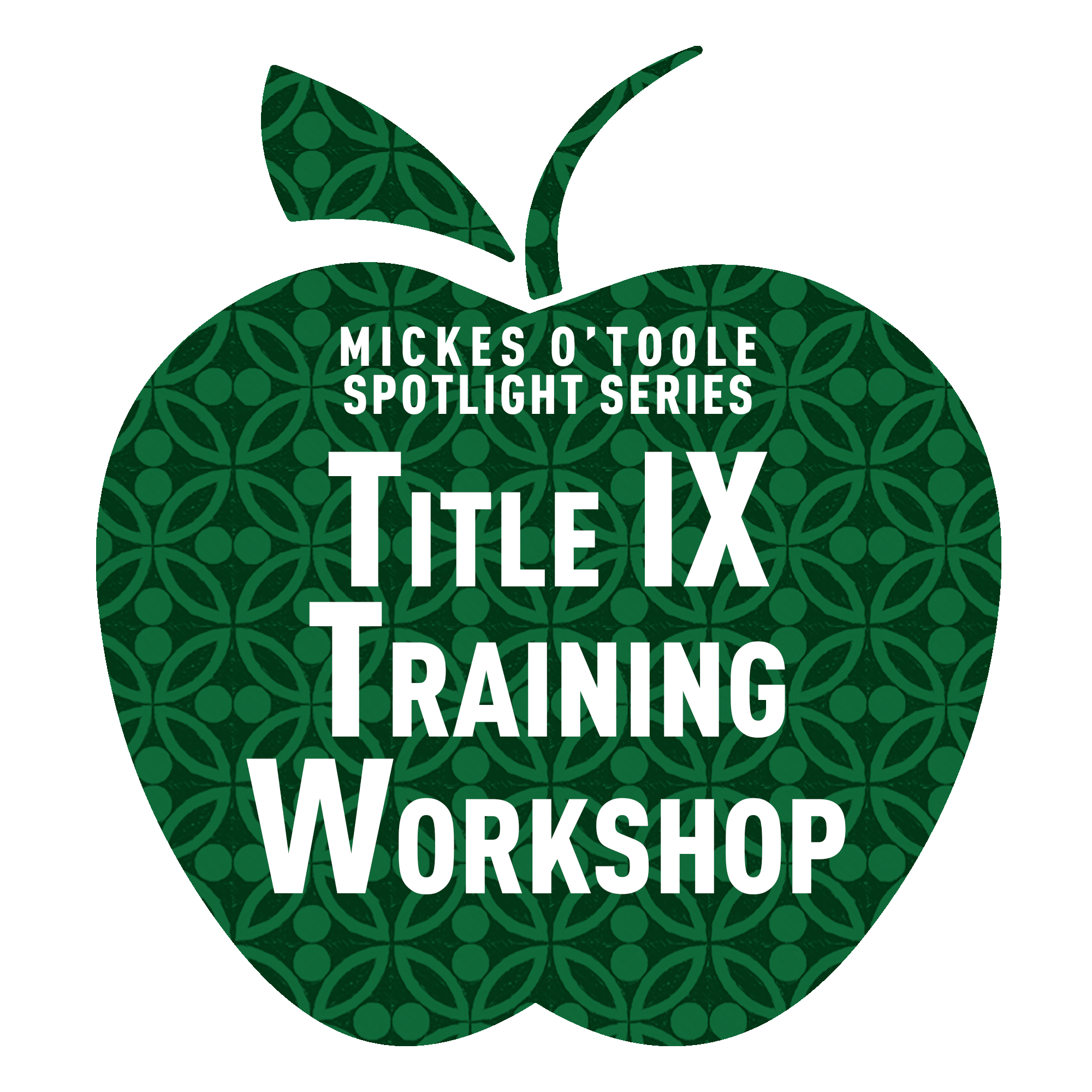 Title IX Workshop
2 Hours / $200 For up to 5 participants
This two hour in-depth and detailed Title IX Workshop is for those who have already attended the standard Title IX Coordinator Training.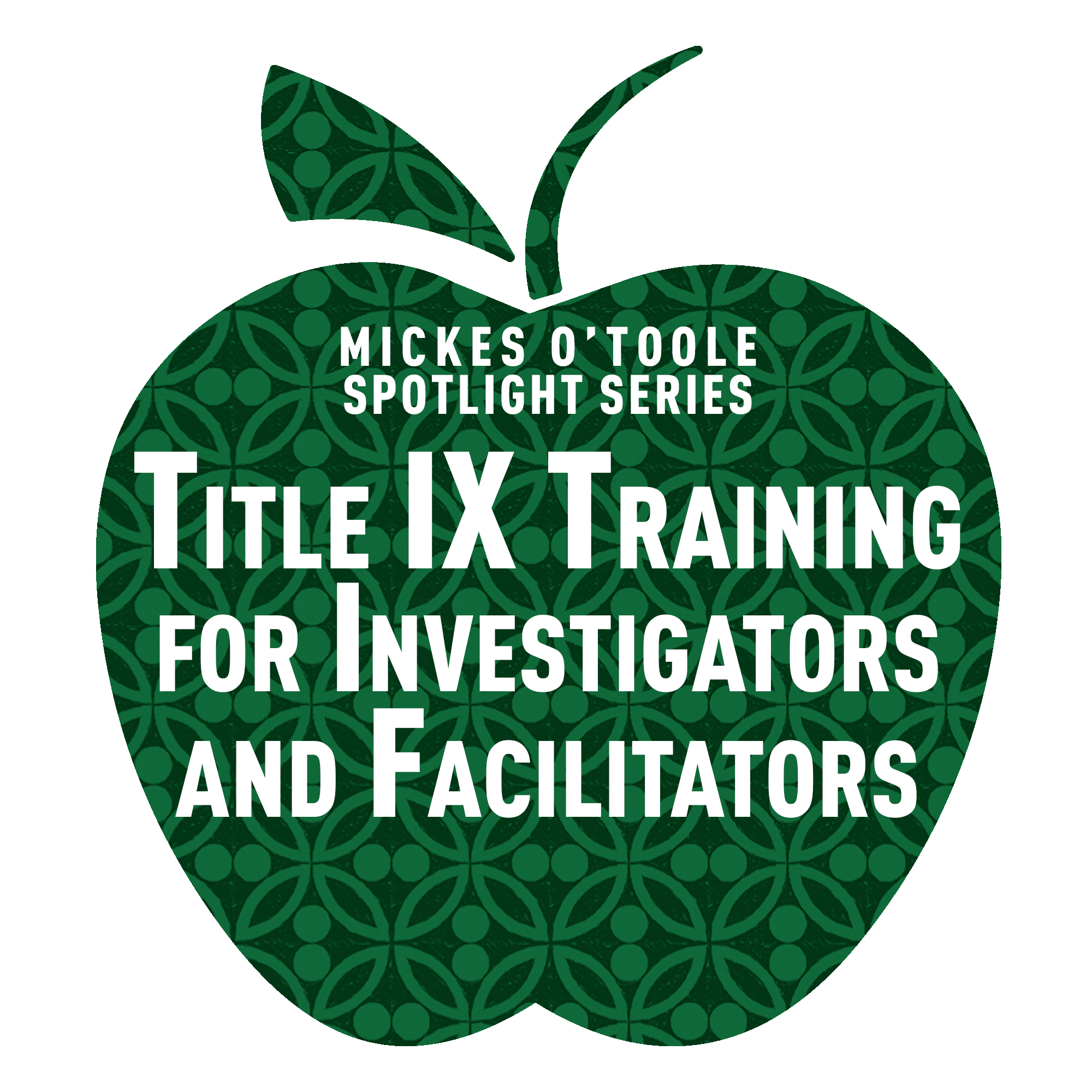 Title IX Training for Investigators and Facilitators
2 Hours / $200 For up to 5 participants
The new regulations for Title IX create specific procedures for investigations and informal resolutions. If you intend to serve as an Investigator or Facilitator (or both, as the Title IX Coordinator) for your school district, this targeted training will explain your role in the formal complaint process. Through scenario-based exercises and small group discussions, we offer best practices for interactions with complainants and respondents, witness interviews, evidence gathering, investigative reports, and mediated resolutions.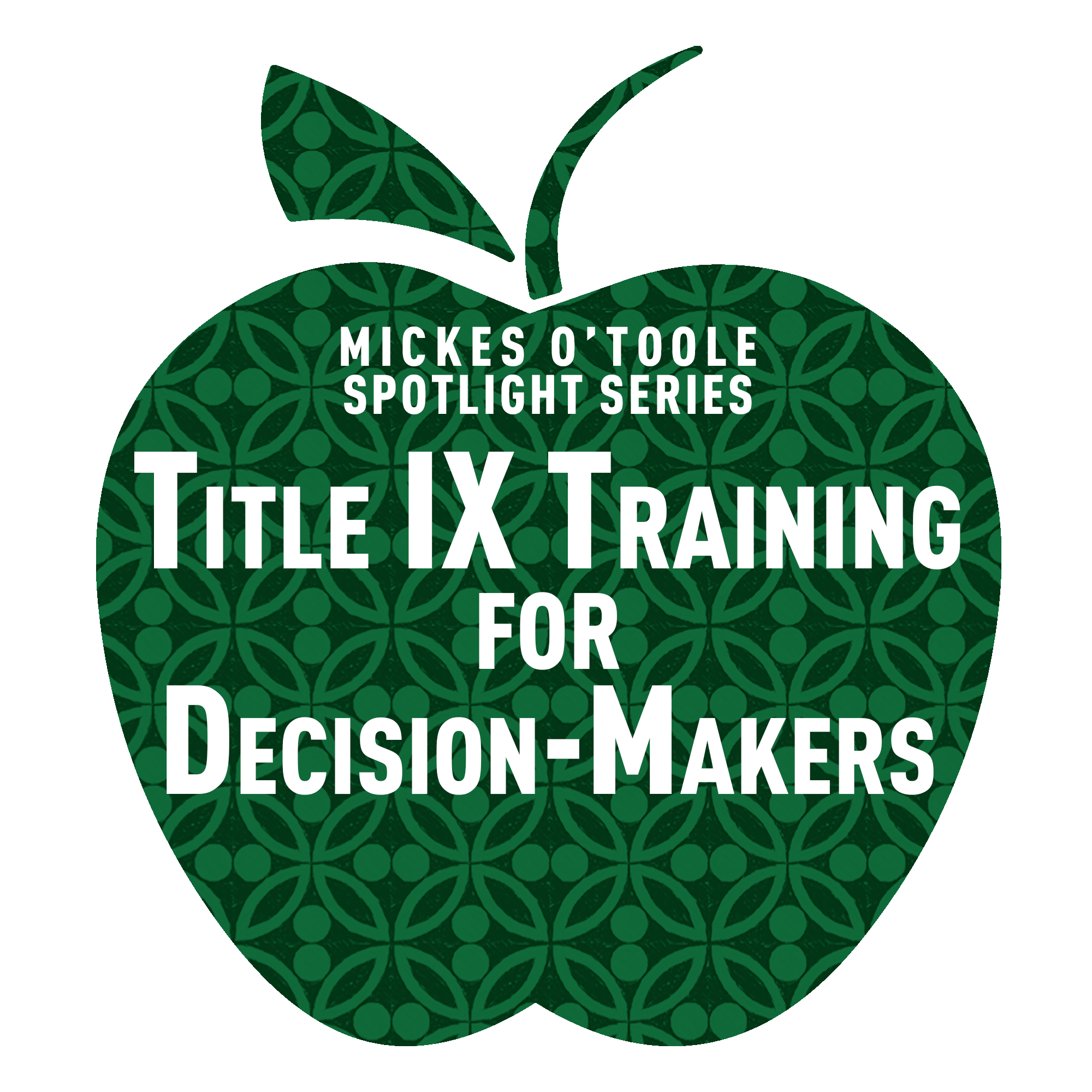 Title IX Training for Decision-Makers
2 Hours / $200 For up to 5 participants
Whether at the initial "determination of responsibility" level or later on appeal, every decision-maker for a school district is required to have Title IX training on their role in the formal complaint process. We use scenarios and small group discussions to provide training on final reports, "gate-keeper" decisions on questions and relevancy, and appropriate remedies, corrective actions, and discipline in the context of Title IX.
Our team of professionals welcomes
the opportunity to serve your needs.
Client Alert: Staying Out of The Weed(s): Legalized Marijuana & Schools | By: Natalie Hoernschemeyer, Grant Wiens & Abbey Widick
On November 8, 2022, Missouri voters approved Constitutional Amendment 3, a ballot measure legalizing recreational ...
Mickes O'Toole Attorneys Named Super Lawyers and Rising Stars for 2022
We are proud to announce nine Mickes O'Toole attorneys have been chosen as Super Lawyers or Rising Stars by Super ...
Mickes O'Toole Ranked in 2023 "Best Law Firms" List
U.S. News & World Report and Best Lawyers®, for the 13th consecutive year, announce the U.S. News - Best ...
A Conversation With … Penney Rector | Springfield Business Journal
BY: Christine Temple, Executive Editor | Originally posted at Springfield Business Journal After ...