Penney Rector focuses her practice on education law and employment law and education law.  With extensive experience as in house counsel and chief human resources officer, Penney helps clients navigate day-to-day issues that arise in the school setting, including human resources issues, complex personnel situations, wage and hour matters, disability accommodations, the FMLA, employee discipline, and personnel investigations.
Prior to joining Mickes O'Toole, Penney served in house for two Missouri school districts, including the largest school district in the state, where she oversaw the management and resolution of complex personnel and legal matters. Having worked in house, Penney is familiar with the balance school districts must maintain to manage risks and support personnel while garnering support from and remaining accountable to the communities within which the school districts are located.
Prior to her more than ten (10) years in house, Penney served as legal counsel and primary lobbyist for statewide public education professional associations where she provided day-to-day legal advice to school personnel while addressing statewide education issues through the coordination and direction of legislative activities of numerous entities.  Additionally, Penney served several years as an Assistant Attorney General for the State of Missouri, litigating in various forums, including administrative tribunals, circuit courts, courts of appeal, the Missouri Supreme Court, federal district courts and federal courts of appeal.
Lyon College, B.A.

University of Missouri Kansas City – School of Law, J.D.
Professional Affiliations
Missouri Bar Association
Administrative Law Committee
Civil Practice Committee
Education Law Committee
Governor's Tax Credit Commission
Missouri Association of School Personnel Administrators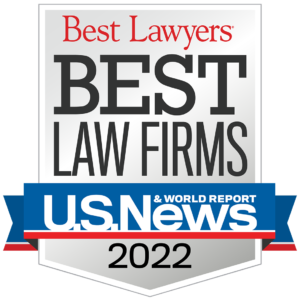 Mickes O'Toole Attorneys Speaking at 2023 MASA & MOSPRA Spring Conference
Four Mickes O'Toole attorneys will be presenting at the 2023 MASA & MOSPRA Spring Conference. The conference ...
A Conversation With … Penney Rector | Springfield Business Journal
BY: Christine Temple, Executive Editor | Originally posted at Springfield Business Journal After ...
Penney R. Rector
Penney R. Rector Partner Contact - PDF Penney Rector focuses her practice on education law and employment law ...
Client Alert: Governor Allows State of Emergency to Expire & How That Affects COVID Mitigation In Schools
On December 30, 2021, Governor Parson announced that he would be allowing Missouri's COVID-related State of ...
Our team of professionals welcomes the opportunity to serve your needs.