Kathryn ("Katie") Forster has spent the majority of her career proving general advice and counsel to education and governmental entities. Katie has advised school districts, public libraries, public transit agencies, a regional park and trails district, an election authority and municipalities on issues relating to all aspects of their operations including AIA construction contracts, procurement of goods and services, purchase and sale of real estate, use of public funds, employment matters and compliance with federal, state and local laws. Along with counseling public school districts for over fifteen years, Katie has also served as interim general counsel for Mercy health systems and Bi-State Metro Transit, as well as a city attorney for local municipalities.
With respect to her educational clients, Katie has provided advice and counsel on, among other things, issues such as off campus conduct, student discipline, special education, Title IX compliance, FERPA and the Missouri Sunshine Law. Katie has also assisted several school districts in the St. Louis area in establishing some of the area's first School Based Health Clinics servicing students and teacher. She assisted the districts in establishing the SBHCs by drafting operating agreements and the required consent forms to comply with both HIPPA and FERPA.
Katie routinely assists her school district clients in review and drafting of internal policies and regulations, request for proposals, service and vendor contracts, real estate transactions, bond issues, procurement requirements, and election law compliance. Additionally, Katie has successfully defended her clients against a variety of claims in state and federal courts as well as in administrative hearings. These cases involve race, age, and gender discrimination, and retaliation.
Saint Louis University, B.S.
Saint Louis University – School of Law, J.D.
Missouri Bar
U.S. Court of Appeals for the Eighth Circuit
U.S. Eastern District of Missouri
U.S. Western District of Missouri
Professional Affiliations
Member, The Missouri Bar
Bar Association of Metropolitan St. Louis (BAMSL) Member
Missouri School Boards Association COSA Member
National School Boards Association COSA Member
Missouri Municipal League Member
Missouri and Kansas Super Lawyers Rising Star (2008 – 2017)
Bar Association of Metropolitan St. Louis Award of Merit (2005 & 2009)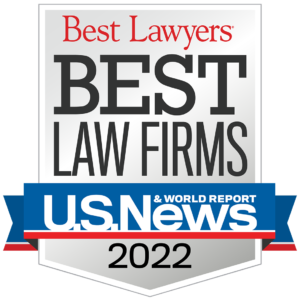 45th Annual MO-CASE Special Education Conference
Mickes O'Toole was proud to sponsor the 45th Annual MO-CASE Special Education Administrator's Conference. Josh ...
Spotlight Series | Parental Recording of IEP Team & Section 504 Meetings
Requests to record IEP meetings? Join Katie Forster and Pat Brazil for a 30 minute discussion on the recent ...
Spotlight Series | Contracts and Bidding
Whether it's a purchase, lease, new construction or services every district enters into contracts. Join attorney ...
Celebrating Women's History Month and Our Outstanding Female Attorneys
As a Minority and Women-Owned law Firm, during Women's History Month we recognize our outstanding female ...
Our team of professionals welcomes the opportunity to serve your needs.