During his career, Jeffrey A. St. Omer has represented a wide variety of education-related clients throughout the state of Missouri. Prior to joining Mickes O'Toole, Jeff served as general counsel for the St. Louis Public Schools, where he advised the Special Administrative Board and District administration for more than eight years. Before his time with St. Louis Public Schools, he acted as the general counsel for the Kansas City, MO School District. At Kansas City, he reestablished the long-dormant internal legal department and successfully coordinated the District's opposition to the attempt at annexation by an adjacent school district.
Jeff's experience includes advising and counseling approximately 100 Missouri K-12 public school districts and higher education institutions. His experience working with educational institutions includes negotiating labor agreements with the largest teachers union in Missouri; coordinating teacher and non-certified dismissal; coordinating district responses to student discipline matters; responding to teacher and student civil rights matters; conducting license revocation hearings before the Missouri Department of Elementary and Secondary Education; and ensuring compliance with local, state, and federal legislation.
He regularly lectures to education-related groups, educators, colleges, and K-12 schools on many subjects including student searches, drug testing of staff and students, and student/staff privacy.
Jeff was the first person to complete a dual degree in Law and Education Administration in the history of the University of Missouri at Columbia. His master's thesis explored the possibility of new institutional liability arising from parental notification amendments to the Family Educational Rights and Privacy Act.
Jeff is a member of the Council of School Attorneys for the National School Boards Association and the Missouri School Board Association. He is also a member of the Missouri Bar Labor and Employment Committee and the American Bar Association.
Tuskegee University, B.S.
University of Missouri at Columbia, M.A.
University of Missouri at Columbia, J.D.
Professional Affiliations
Council of School Attorneys, National School Board Association, American Bar Association
Education Law Committee and Labor & Employment Law Committee, Missouri Bar
Bar Association of Metropolitan St. Louis
Charitable & Civic Activities
Member, Saint Louis Board of Directors, Habitat for Humanity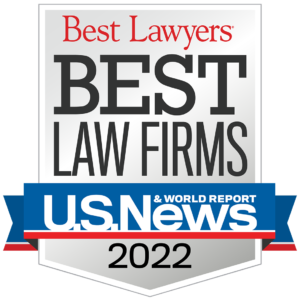 Five Mickes O'Toole Attorneys Named to 2021 POWER List of Missouri Education Attorneys
We're proud to announce that of the 31 attorneys selected overall, by Missouri Lawyers Media, five of our ...
Jeff St. Omer Speaking at Two Upcoming CLE Webinars Regarding COVID-19
The COVID-19 virus and pandemic is impacting all aspect of life across our country. No area has the disruption ...
Long Overdue: How (and why) Mickes O'Toole made diversity its brand
Published in 2019 Missouri & Kansas Super Lawyers MagazineBy Trevor Kupfer on November 13, ...
Our team of professionals welcomes the opportunity to serve your needs.