Melanie focuses her practice on labor and employment law and education law.  With extensive experience in litigating employment lawsuits, Melanie also helps clients navigate day-to-day human resources issues including wage and hour matters, disability accommodations, the FMLA, restrictive covenants, employee discipline, and internal investigations.
Melanie represents clients in state and federal court, as well as before administrative agencies, in matters relating to Title VII of the Civil Rights Act of 1964, the Age Discrimination in Employment Act, the Americans with Disabilities Act, the Family and Medical Leave Act, the Fair Labor Standards Act, workers' compensation retaliation, and various contract and tort claims.  In her litigation practice, Melanie has served as panel counsel for various EPL (employment practices liability) insurance carriers.
Her practice has included work with clients in the financial services, construction, healthcare, hospitality, and retail industries, among others.
Prior to joining Mickes O'Toole, Melanie practiced for several years at a large Midwest law firm, and went on to represent multi-billion-dollar companies as in-house employment counsel.  Having worked as General Counsel to a global software engineering firm, Melanie is familiar with the delicate balance clients must achieve in managing risk while also running an efficient and profitable business.
In recognition of her success both inside and outside the courtroom, Melanie has been recognized by Missouri Lawyers Media as an Up & Coming lawyer, and as a Super Lawyer Rising Star—a distinction given to only 2.5% of attorneys.
Before attending law school, Melanie worked for several years in the marketing communications and public relations industries.
University of Missouri, Bachelor of Journalism

Magna cum laude
Curator's Scholar

University of North Carolina, M.A.
Saint Louis University School of Law, J.D.

Magna cum laude
Order of the Woolsack
1843 Scholar
Missouri Bar
Illinois Bar
US Eastern District of Missouri
US Western District of Missouri
US Southern District of Illinois
Professional Affiliations
Bar Association of Metropolitan St. Louis
The American Bar Association
Super Lawyers Rising Star
Missouri Lawyer Media Up & Coming Attorney
FOCUS St. Louis Leadership Class of 2020-2021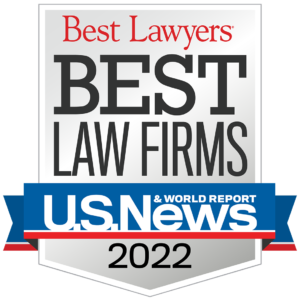 Excited to Welcome Our Newest Attorneys
We are excited to announce Bethany Kirk and Jennifer Hansen are the firm's newest attorneys. Bethany represents ...
Excited to Welcome Our Newest Attorney
We are excited to announce David W. Morin is the firm's newest attorney. David Morin practices in the areas of ...
Mickes O'Toole Attorneys Speaking at 2023 MASA & MOSPRA Spring Conference
Four Mickes O'Toole attorneys will be presenting at the 2023 MASA & MOSPRA Spring Conference. The conference ...
Renken Named Partner
Melanie Renken focuses her practice on labor and employment law and education law.  With extensive experience ...
Our team of professionals welcomes the opportunity to serve your needs.